Ontmoeting Consul
Op zoek naar het geluk
Bhutan is voor ons in meerdere opzichten een bijzondere reisbestemming: het land van de mooie vergezichten, de prachtige natuur en het Bruto Nationaal Geluk.  Waar we vooral nieuwsgierig naar zijn  is hoe Bhutan handen en voeten geeft aan  de realisatie van het  BNG.  Hiervoor willen we graag in gesprek met de commissie van geluk. Op papier klinkt een en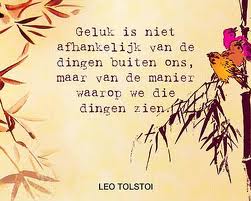 ander heel mooi, de praktijk is vaak weerbarstiger.  Wat kunnen wij als Europeanen, die vooral gericht zijn op materiële welvaart,  leren van dit land vooral  van het concept van BNG. Vragen die ons hierbij bezig houden zijn : Wat verstaat men onder het begrip , hoe wordt het in de praktijk gebracht en gemeten, zijn de inwoners ook aantoonbaar gelukkiger geworden , en  is nog draagkracht onder de bevolking voor dit concept als gevolg van de westerse invloeden.  Een ontmoeting met een afvaardiging van de commissie zou voor ons een van de hoogtepunten zijn van onze reis.  Vandaar dat we een brief naar de consul van Bhutan hebben gestuurd om eens van gedachte te wisselen over het begrip  Bruto Nationaal Geluk.
---
Looking for Happiness
Dear sir,
For 33 years ago a group of friends decided to take a journey by foot from their birthplace Venlo in the Netherlands with the small country in the South of Europe Monaco as target. They have a common background with the scouts and know each other from an age below ten years old. After this trip was accomplished a new challenge had to be found. Pieterpad was the logical outcome, 488 kilometers in the Netherlands from North to South. After 6 years this challenge was completed as well and once again the question arose. What to do next?
In the meantime Ryanair offered some cheap flights to every little corner of Europe.  The group decided to try their luck a little further. This resulted in various walking tours in Scotland, Ireland, Spain, Poland, Germany and Austria. Every year they enjoyed each other's company and the many beautiful surroundings.
In 2008 during their hike in Spain there still was one question: Where could they find their ultimate happiness in hiking? While talking about the outcome Bhutan was mentioned. In this country, which is situated between India, China and Nepal, people speak of GNP. A new challenge was found: Looking for Happiness in the Land of the Thunder Dragon.
After 3 years of preparation our journey to this exceptional destination is about to begin. We will speak of this trip for many years to come. Bhutan is a special destination in many ways. The beautiful nature, the picturesque views and the 'Bruto Nationaal Geluk' (Gross National Happiness).
The thing we are most curious about is how Bhutan constructs this happiness. We would love to have a conversation with the Commission of Happiness. In paper most things sound wonderful, but in real life things often turn out to be totally different. What can we, Europeans living in a materialistic world, learn of this concept of happiness?
Several questions that we keep asking ourselves are:
-What does one mean by happiness?
-How is this measured?
-Do the inhabitants have a higher level of happiness?
-Does the Bhutanese concept of Happiness include western influences amongst the inhabitants?
A meeting with the council should become the highlight of our journey.
Once we have finished this journey we would like to share our experiences with others. We would like to present ourselves during the 'Floriade' (a World Horticultural Exhibition in our town Venlo),  where explicit attention is paid to Bhutan. As well as the organization of 'Villa Flora' we would like to point out Bhutan and it's thoughts about Happiness.
If you want some more information about our group we invite you to visit our site : www.nationaalgeluk.nl
With kind regards,
The Dutch friends of Bhutan,
John Rietman / Rob Hazenbosch
---
Dear Rob,
Thank you for the interest that you and your friends have taken in my country and its principle of guidance in our government's policy. I have forwarded the mail to Bhutan and once I hear from them, I will let you know.
In the meantime, if you have need any other information etc, please feel free to get in touch with me.
Kind regards,
Karma

---
Dear Rob Hazenbosh,

You and your friends will meet Mr Karma Penjore, who is the Director of the Special Commission in Bhutan. He wrote to me saying that as of now, he will be able to meet you but in case if he can't make it for some reason or the other, he will appoint someone else to be there. He will also send me more information regarding the charity foundation one of these days.

I also spoke to the Secretary to His Majesty the King this afternoon and enquired about the tulips that were gifted to Her Majesty the Queen. I have been told that all the tulip flowers have been planted in and around the palace garden in Thimphu and the flowers are blooming too. The SNV consulate had also enquired about the tulips too.
My sister, who you will meet during your stay in Thimphu told me that she has seen some of the flowers while driving past the palace garden.
If you need other information, please let me know.
Kind regards,
Karma Pem